Shoring Scaffolding in New York
Shoring Scaffolding systems are commonly used during the construction of a building's foundations. The basic purpose of these systems is to support the building's skeleton and surrounding loads until it fully got constructed. We strive to come with all modern techniques and technologies and have an extensive experience in providing top-notch aluminum shoring system.  
We are passionate to provide our clients extraordinary services and our basic aim is to achieve client satisfaction. Our remarkable services are available in New York, Brooklyn, Manhattan, Bronx, Queens, Yonkers, and Westchester.
We work according to our client's convenience and provide a fully safe and secure environment with outstanding performance. Our foremost responsibility is to listen and communicate with clients closely.
Our reliable and reasonable services are available for you anytime.
Different kinds of objects such as; Heavy frames, booms, bracing, and shoring walls are used to support rough or newly constructed buildings.
There are few types of shoring systems that we are offering. Here you can get their details also.
This system is the most suitable shoring system in the construction field. A concrete shoring system is used to prepare slabs, bridges, decks, tunnel vaults, and pier caps.
Concrete structures are built to prevent any collapses in the building. These structures like stone framework, concrete barriers provide temporary support to a building, vessel, or trench box until it gets fully hard and gets the desired strength to uphold its own weight.
In this system different hydraulic pistons operate and create pressure between the walls of a trench. Usually, aluminum trench boxes, prefabricated struts, and steel wale are used in this system. The hydraulic shoring system is most popular due to its quick and easier usage. The installation process of this system is effortless. By using this system, you can continue your task with minimum disturbance.
Hydraulic shoring products are hydraulic shores, vertical shores, end shores, manhole brace, manhole shores, waler systems, and hydraulic shields.
Slide rail shoring system
Slide rail shoring system comprises several components that can be used in place of tight sheeting beam and plate system, trench shielding, and timber shoring system. This system is also called the dig and push system. This system allows a quick installation of a pit or linear system within a day. This system comes with unique flexibility and ensures safety standards.
Shoring System in Brooklyn
If you are looking for Brooklyn shoring system, you are in the right place. We provide multiple services in several fields; structure building pile installation and support of excavation and environmental drilling, and site remediation.
Our experts perform jobs under the supervision of experts by using modern techniques and technologies. Everything is done with special types of equipment and training. So, by choosing us, you will rest assured of getting high-quality, reliable, and on-time shoring system services from certified professionals. 
Shoring system in Manhattan
We are a reliable service provider of shoring systems in Manhattan. Reach out to us for optimum output such as fast-paced construction process, drilling tasks, and other operations. We have dedicated professionals who understand the needs of customers and carry out the tasks accordingly. We work for the customer's satisfaction and fulfills all safety requirements. Our company has trained its professionals to put their limits in order to deliver the best of both worlds to the clients. Services include stepping, shoring, sloping, excavation, and many more.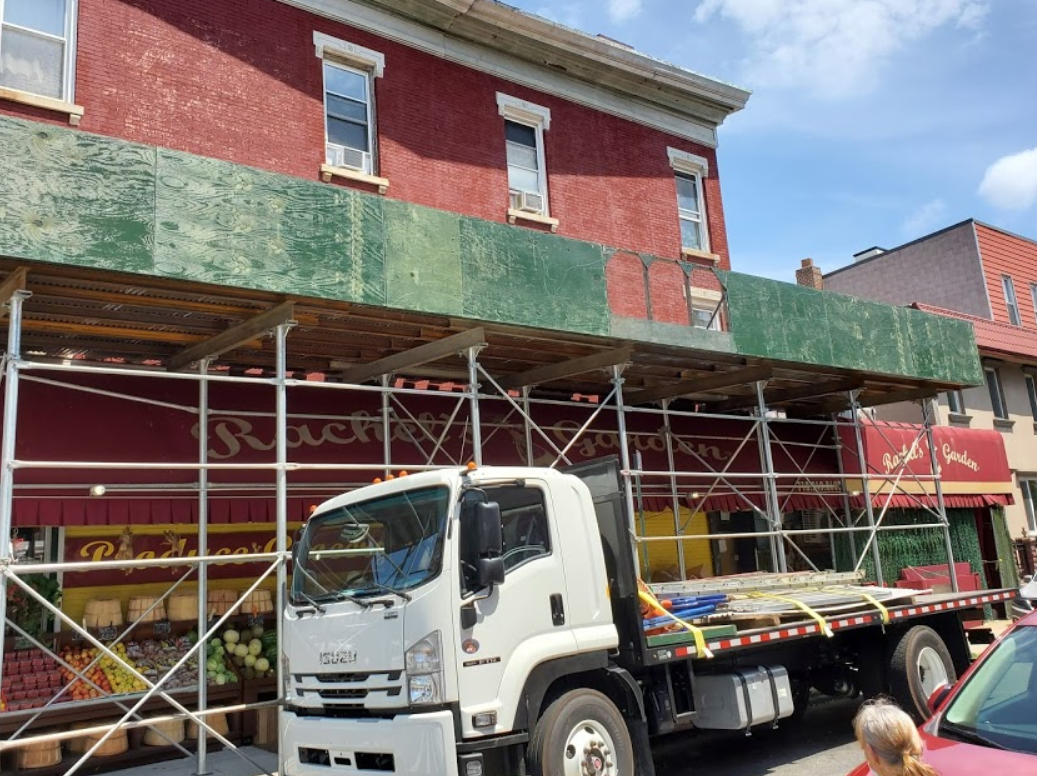 What is shoring system?
Shoring is typically used while installing the base of a building. A shoring system like piles and lagging provides support to the surrounding loads until the underground levels of the building are built. Post shores, shoring beams, and timber jacks are usually used as shoring equipment. 
How do you make a trench box?
Slide a panel into corner post and pin in place. Slide perpendicular panel into the corner posts and pin in place. Continue with as many panels as required to attain preferred height. Make sure that you protect it with pins and keepers.
What are trench boxes used for?
Trench boxes are a type of protective system to protect workers from the pressure and weight of soil in the incident of a collapse