Jersey Barriers in New York City
Concrete barriers are strong obstacles and used for safety purposes. They distribute heavy traffic moving in opposite directions or maybe same by redirecting automobiles. Concrete barriers are persistent barriers. These barriers are linear in shape and last for a long time, about 50 years. You can cast them at their place or available in the market pre-casted.
We have been in the market for a long time for providing high-quality concrete barrier solutions to our customers. The best quality of our company is we monitor and communicate with our clients frankly and work according to their requirements and demand. To achieve customer satisfaction is our foremost priority.
You can verify the material quality and technology used in the products that we offer. Our company doesn't hesitate to go the extra mile to satisfy the clients. We are providing the best concrete construction barriers for sale in greater NYC area.
You want any repair, maintenance, or new additions, call us anytime. Our services are available for you 24/7.
Jersey barrier with the fence
These are commonly used barriers between two lanes of traffic constructed with plastic or concrete. 
We are providing solutions regarding jersey barrier with the fences, due to which you face minimum traffic damage and prevent crossover of vehicles. You can use these barriers also to reroute the traffic or to provide a safe route to pedestrians or workers during the road construction process. Water-filled jersey barriers are also available in our stock.
We are delivering high-quality jersey barriers made up of plastic, and concrete, and water-filled are also available. Whether you want to buy or rent barriers for commercial use, we have everything that you need.
Our concrete jersey barrier's cost is within your limited budget. You can easily afford them. We are providing highly durable and reinforced welded barriers with easy placement.
You can purchase water-filled jersey barriers also that are perfectly suited for emergencies. One person can easily install them. 
Due to their size and weight, these are portable and durable. Various colors are also available, you can choose as per your demand.
We understand that not everyone want to invest in the jersey barriers as these are merely used once a while. Thus, we are offering jersey barriers rental services in Bronx and nearby areas to help in saving some bucks. We are presenting instant solutions to customer's problems and issues. You can rely on us to get the best possible solutions.
Customers' support services are available 24 hours. You may ask for assistance anytime and we will try our best to answer your queries.
Jersey Barriers in Manhattan
We take every possible measure to serve you with excellent reliability and durability. We have experts on board to help you out with anything. Every product we provide is unique and at an affordable price. Have any question or query regarding jersey barriers? We are here for you. Experts and professionals are available all the time for customer support. So, whenever you have any question, just give us a call and we will provide you an instant solution. As simple as that.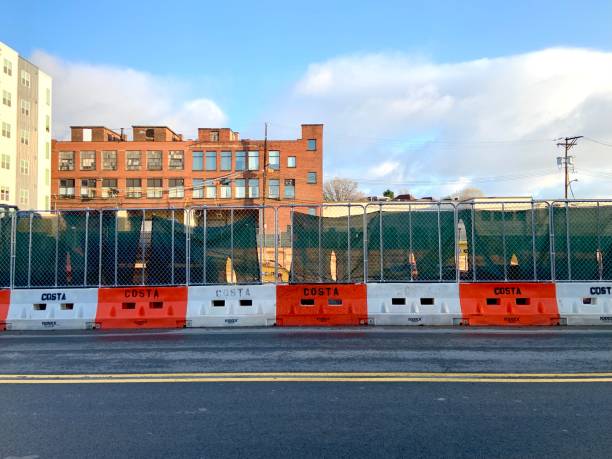 Where to buy concrete jersey barriers in NYC?
You should choose a reliable company to buy concrete jersey barriers in NYC and nearby areas. We are among the best companies that offer high-quality jersey barriers at affordable prices. 
How do Jersey barriers work?
A Jersey barrier, Jersey wall, or Jersey bump is a modular concrete or plastic barrier used to split lanes of traffic. It is designed to decrease automobile harm in instances of incidental contact while still preventing vehicle crossovers resulting in a likely head-on collision.
What are jersey barriers?
A concrete or plastic barrier which is used to isolate traffic lanes is known as jersey barrier. Jersey barriers are also used to redirect traffic and guard pedestrians and workers during highway construction.
How to repair jersey barriers?
The floor to be repaired have to be freed from all oil and dirt. If essential use a hammer and chisel to take away extra concrete to acquire a smooth and difficult floor.