In search of debris or garbage chute rentals for a construction site? If you are going to say yes as your answer, then you are at the right place. We are pleased to help you out!
As one of the professional companies working in different areas of USA, we totally understand the need for construction debris chutes rental. Debris chutes are going to help you in cleaning the large amount of debris. The debris will go within a container coming from the building and roofs. This will be one of the easy and instant ways to efficiently dispose of the trash. 
Construction sites are going to generate debris no matter what! To get rid of the debris and to avoid falling accidents due to trash or debris in your way, you need a debris chute installed correctly. One of the quick, affordable, and trash removal ways is to get in touch with a professional company to get the garbage chute rentals services.
When it comes to the construction of chutes, you can use plastic chutes and steel chutes, depending on your need. Plastic chutes are one of the available options on the list to transport the trash or debris safely on the ground. You can get plastic debris chutes for windows and the second floor by getting in touch with us.
You can use the plastic chutes for light-duty construction work or for renovation work. 
Construction Debris Chutes For Sale
Trash and debris are one of the important concerns when working on a construction site. It is important to remove it timely to avoid falls or any other hazards on the site of construction. What are you waiting for? Get the best debris chutes installation through professionals at an affordable price tag.
We are working with an aim to provide the best services to valuable clients without any compromise. Get in touch with us today to get your hands on the cheap debris chutes for construction. Get them installed and end your worry of removing the debris or trash from your construction site. Call us today!
We are offering different types of debris chutes services. You can get the following chutes as per your needs:
●     Construction Chutes
●     Demolition Chute
●     Rubbish Chute
●     Roofing Chute
Cheap Debris Chutes in NYC
Our company is going to offer you quality services and affordable prices under one roof. You don't have to look for other options to fulfill your requirements related to demo chute rentals. We are proud to announce that our customer can get our services in different areas of New York City through a professionally trained team
The Bronx is the area with the third-largest population in New York City. Irrespective of your needs regarding the floor or window debris chute, we have got you covered! Just name it and we will provide you the services anywhere in the Bronx area.
Our experts will be at your disposal 24/7 and will help you out with anything related to debris chutes in Bronx. Your reliable service partner are just a click away. Get in touch with us for a hassle-free experience. 
The Queen area is the largest borough in NYC that comes in second place. To get the affordable construction debris chute rental price, you should definitely connect with us without any delay. It's a promise from our side that you will have no regret once you hire us for the service!
Moreover, we have trained our professionals to do every task with perfection. So, by choosing us, you will have a life-chanigIng and hassle-free experience. Your satisfaction is our first priority.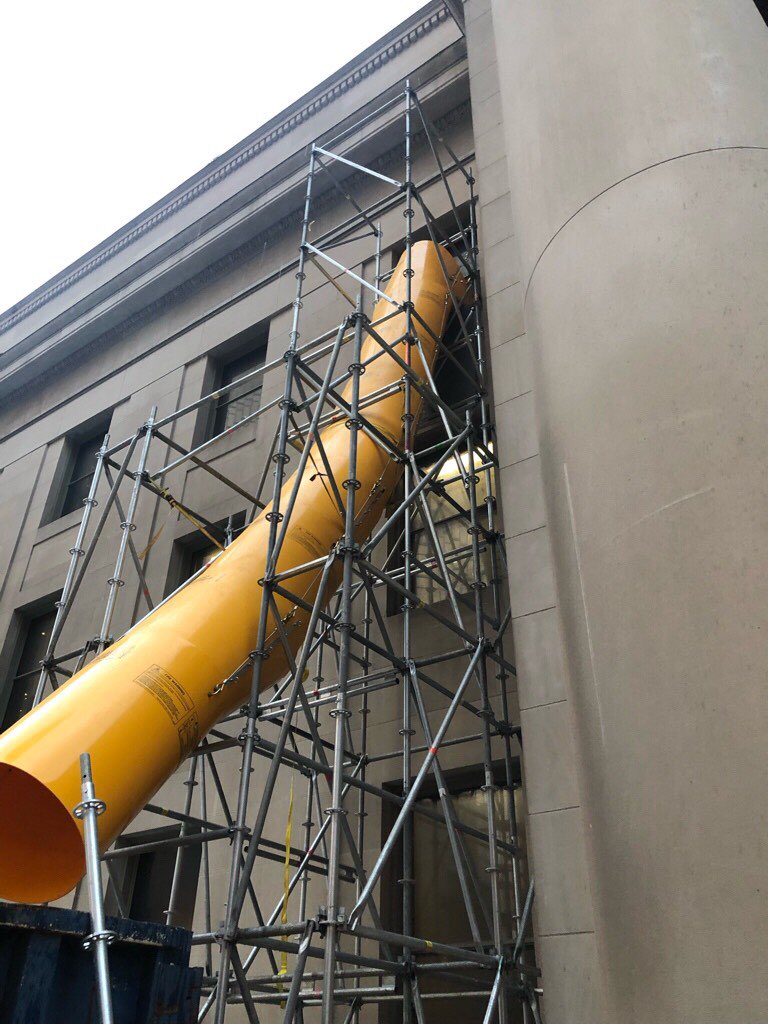 What is debris chutes?
These are used to clean huge quantities of debris from buildings and roofs into containers. Manufacturers, constructors and contractors all depend upon debris chutes as the fastest, safest, and most effective method of trash removal.
Where can I get a construction debris chutes?
You can either buy it or get one on rent from the service providers. However, finding a reliable construction debris chute rental partners is no easy feat. Be mindful of choosing the best service provider. 
How do you build a debris chute?
Buy high-quality builder's tubes available in the market as concrete footing tubes. These concrete forms are prepared through several layers of high-quality fiber, spiral wound and laminated with a heavy-duty adhesive. A special layer resists moisture which makes them a great choice for a debris chute. You may use the tube alone as a chute or support the tube with an extension ladder according to the environment. 
What is chute construction?
These are used to take out debris and related destruction materials safely from taller buildings. These temporary structures usually be made up of a chain of cylinder-shaped or conical plastic tubes, each fixed into the top of the one below and tied together, typically with chains.